Noé vitoux
BLACK BLOC - A Story of Violence and Love [2014] Short film, 3min.
Story of love and violence - documentary or fiction ? – shot among the Black Bloc(s), which the mainstream media describes as "vandals", "rioters", or "terrorists".
This is the french version. (ENGLISH SUBTITLES VERSION HERE)
THE MAN WHO KILLED GOD [2012] Short film, dark comedy, action, 15min.
After foreign incursion into his territory killed off the wildlife his community survived on, a young Amazonian warrior starts hunting a new prey: white men. The film was selected in 30 international festivals - in Toronto, Paris, New York, Sao Paulo, Rio de Janeiro... - and won 10 awards.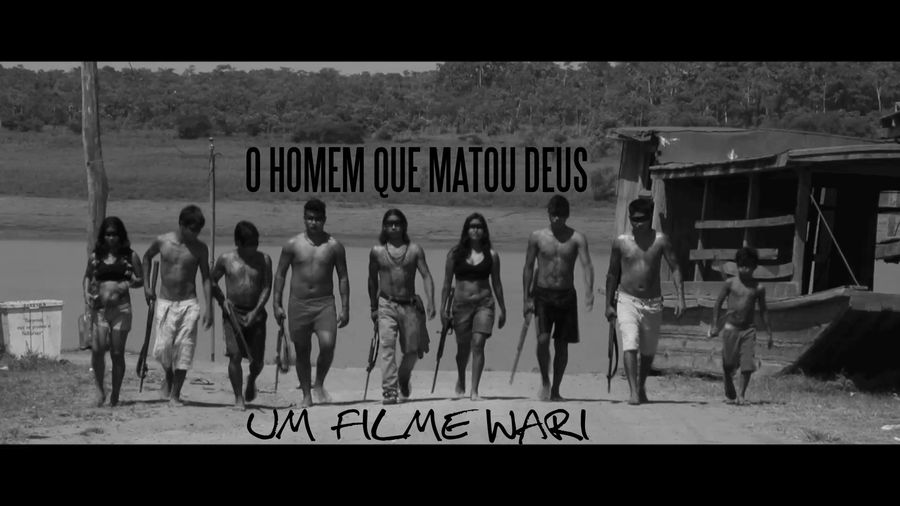 Article from the famous French magazine, MAD MOVIES: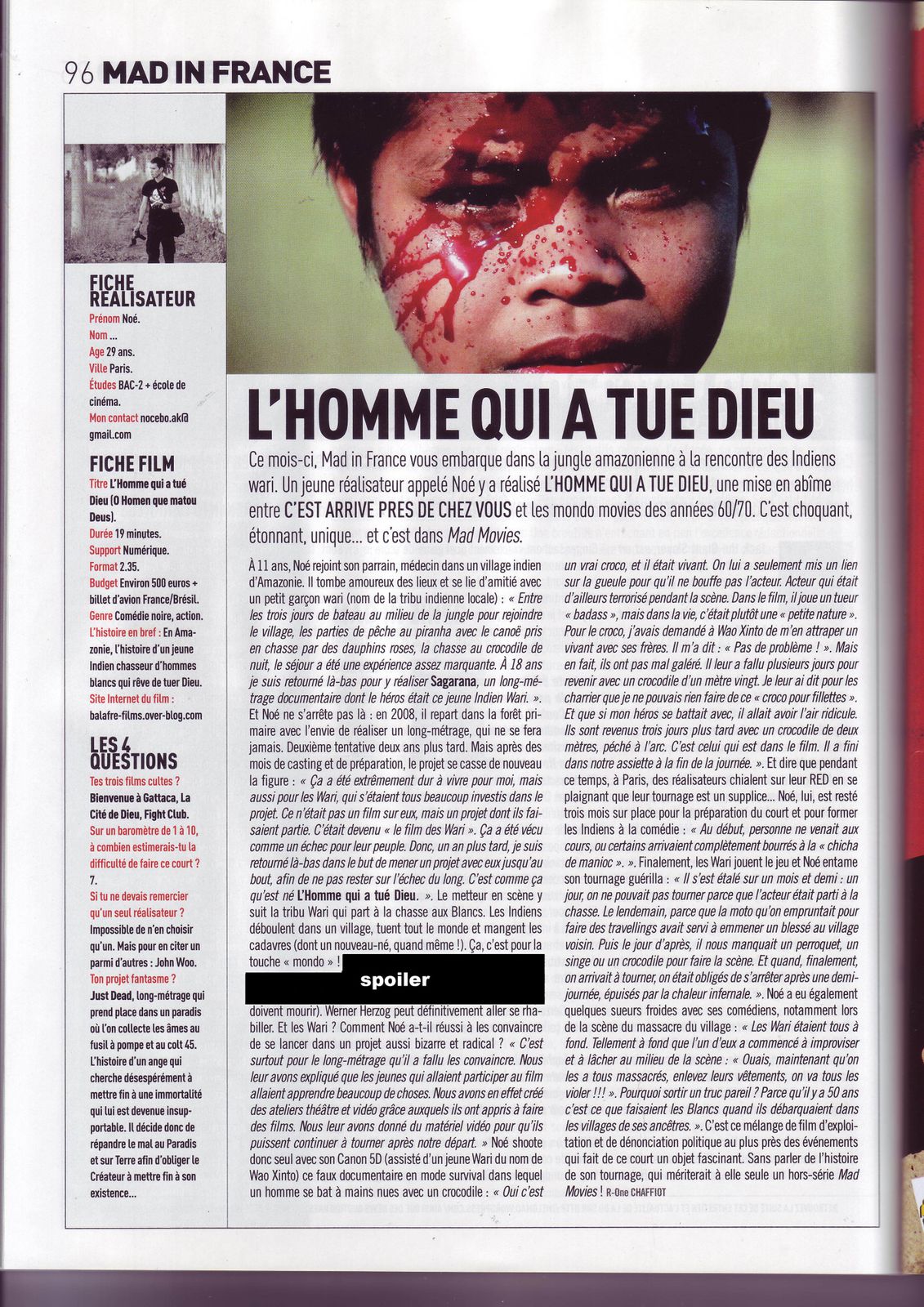 HAPPINESS IN DARKNESS [2008] feature film, found-footage/road-movie/thriller based on real facts. (Uncompleted project, in stand by). A depressed/suicidal film director goes to Brazil to shed light on the circumstances surrounding his brother's death and to finish the documentary that the latter was filming with the natives of the region. Upon his arrival he discovers that his brother's death is linked to a wave of suicides in a local Indian tribe…
Demo reel for the project, edited from images shot during location scouting in 2011.
A scene from the film: First encounter of the director, and his native-woman-guide, with an un-contacted tribe. So, documentary or fiction?
SAGARANA [2002] documentary, 80min.
Shot when I was 18, in the "Oro Wari" tribe in Brazil. What is the future of the young Oro Wari? Is that to live in the city, to buy a TV some Nike shoes and a Playstation…? Or to stay in their village, to keep their culture, their native language, and their traditional way of life?
(French version: No English subtitles)